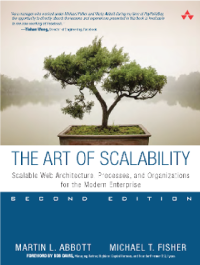 The Art of Scalability
The Art of Scalability teaches technology executives, engineers and architects how to solve technology scalability problems through changes in their architecture, processes and organization structure. The book provides a set of models and approaches that help back office, web services and other platforms scale. Rather than focusing on the optimization and tuning of existing systems, the book offers models developed by the authors to help companies rethink their technology architecture.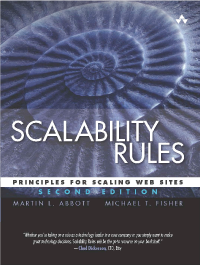 Scalability Rules
Scalability Rules brings together 50 rules that are grounded in experience garnered from over a hundred companies such as eBay, Intuit, PayPal, Etsy, Folica, and Salesforce. Put together and organized to be easily read and referenced for rapid application to nearly any technical environment. The rules are technology agnostic and have been applied to LAMP, .net, and even midrange system architectures.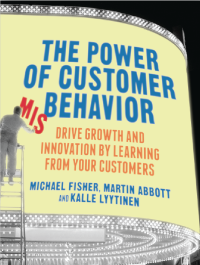 The Power of Customer Misbehavior
The Power of Customer Misbehavior explores the idea that customer misuse of features is the key to viral growth through product development based on this information. This book will also introduce the concept of self identity as a motivator for participation in social networks as well as product purchases. Additionally, The Power of Customer Misbehavior will discuss several technological features such as the user interface and page load time and their impact on user adoption and retention.